German prepositions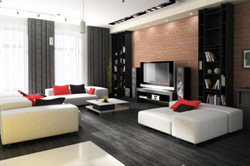 This next set of exercises will help you properly learn and practice German prepositions. In particular, you will learn and practice prepositions of place and the use of the prepositions "aus", "von", "nach" and "zu". This is important, since German language learners often mix up the prepositions "aus" and "von" and the prepositions "zu" and "nach.". Keep in mind, for example, that if you want to say that you come from (are a native of) a country, you would say, "Ich komme aus Deutschland", whereas if you are coming from one destination to another you would say, for example, "Ich fahre von Bonn nach Koeln."
You will also find exercises to help you learn accusative, dative, and two-way prepositions. Although prepositions will not change with case like adjectives or nouns, there are some prepositions which will require the noun to take the accusative case, others the dative case and still others will take either case depending on how they are used.
The accusative prepositions are durch, fuer, gegen, ohne, um.
The dative prepositions are aus, ausser, bei, gegenueber, mit, nach, seit, von, zu, statt, trotz and waehrend.
The two-way prepositions are an, auf, hinter, in, neben, ueber, unten, vor, zwischen.
Grammar exercises
| | | |
| --- | --- | --- |
| | | not exercised |
| | | not exercised |
| | | not exercised |
| | | not exercised |
| | | not exercised |
| | | not exercised |
| | | not exercised |
| | | not exercised |
fill-in-the-blanks exercise
multiple choice exercise
very easy
easy
average
difficult