German passive voice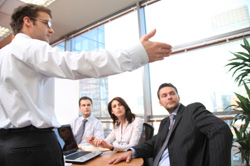 The passive voice isn't really used very much in the German language. If you see it, it will most likely be used more in something that appears in writing than in a sentence someone speaks to you. So if you plan on having or wanting to read books printed in German or maybe a German daily newspaper, you had better get straight how the passive voice works.
It's vital to understand that there is a difference between using tenses and using the passive voice. If you want to be able to use the passive voice with German verbs, you have to know the proper phrasing. For example, a sentence in the passive voice won't always define who was doing the action and instead it might use a phrase like "von John" (by John) or if it is an inanimate object it could say "durch den wind" (by the wind).
Grammar exercises
| | | |
| --- | --- | --- |
| | | not exercised |
| | | not exercised |
| | | not exercised |
| | | not exercised |
| | | not exercised |
| | | not exercised |
| | | not exercised |
fill-in-the-blanks exercise
multiple choice exercise
very easy
easy
average
difficult